We are leaders who embrace our community and who are accountable for our actions and our reputation. We strive for distribution excellence for the benefit of our utility, the town as our shareholder and the greater community at large, our customers and the general public.
"We are Community" represents not only the community we live and work in but also our internal community of employees who each have a role in our success. It is a vision created collaboratively by our employees that represents our mission statement and objectives.
Halton Hills Hydro has a strong commitment to the local community where our employees live, shop and work. Community Focus is one of our corporate strategic objectives and informs decisions and direction throughout the organization. Halton Hills Hydro is the trusted source in the community to provide reliable, cost effective and safe electrical service to our customers. Innovation is a key to our success.
Halton Hills Hydro partners closely with our shareholder, the Town of Halton Hills and supports and invests in Town initiatives such as the Community Energy Plan, Community Sustainability Strategy and the Town Green Plan.
In 2013, Halton Hills Hydro was recognized by their peers in the industry with the LDC Performance Excellence Award, the highest honour the industry awards.
Halton Hills Hydro is proud to participate in the Town of Halton Hills Community Sustainability Strategy as a Sustainability Champion.
The Town of Halton Hills has a 50 year strategy, known as Imagine Halton Hills to plan for a future characterized by Cultural Vibrancy, Economic Prosperity, Environmental Health and Social Wellbeing. Halton Hills Hydro is proud to be a part of this vision and to help enhance awareness of Imagine Halton Hills and the benefits of sustainability.
A list of many of the actions undertaken by Halton Hills Hydro which support the Town's sustainability vision.
Learn more about the Office of Sustainability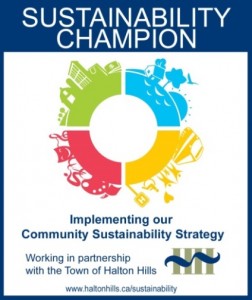 Each year, Halton Hills Hydro participates in approximately 20 events throughout the community including Canada Day in the Glen, Georgetown Fall Fair, Acton Fall Fair, Acton and Georgetown Farmers Markets the annual Santa Claus Parades and other community and town events.
In 2015, we held our second Community Open house where customers had the opportunity to see behind the scenes at their local utility. Customers had the chance to try out some of our tools and equipment, ride in a bucket truck and learn about various parts of our operations.

Be sure to watch for our float in the annual Acton and Georgetown Santa Claus Parades.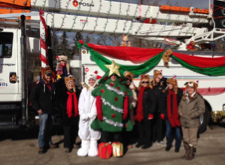 Halton Hills Hydro has a leading edge health and safety program, known as Empower-Live Safe. This program ensures the safety and well-being of employees and customers.
"We are focused on creating the best health and safety program in the country and are committed to the health and safety of our employees, their families and our customers. We will leverage the very best safety resources available in the province to ensure that we achieve excellence in both safe work practice and the distribution of electricity to our customers. We want our employees to go home each and every day to their families stronger and more aware," said Art Skidmore, President and CEO, Halton Hills Hydro.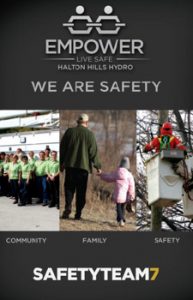 Halton Hills Hydro visits Elementary schools throughout Halton Hills to provide Electricity Safety and Energy Conservation messages in the classroom. These sessions provide students with a visual demonstration of electricity hazards at home and in the community along with an interactive experience with questions and answers.
Halton Hills Hydro supports the Energy Drill program in local schools as well. The Energy Drill is a demand response program which aims to reduce the amount of electricity being consumed in times of high demand. Triggers for an Energy Drill are high temperatures and poor air quality. Some of the ways students are participating in the Energy Drill are by turning off & reducing lighting levels & using natural lighting, unplugging things which are not in use, and not using computers.

Halton Hills Hydro employees participate in fundraising events throughout the year to raise funds for local charities. In 2016, employees raised $2100 for local charities. Employees can been seen at many local charity events including the Mayor's Bowl for Kids Sake, the Epic Tour Halton and the Walk for the Georgetown Hospital.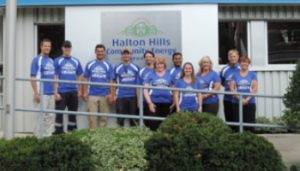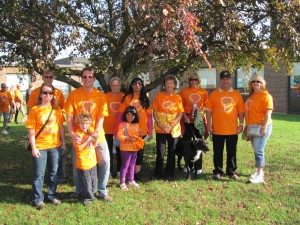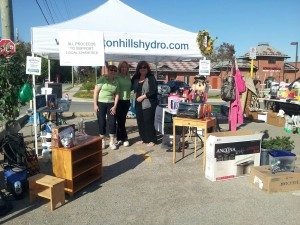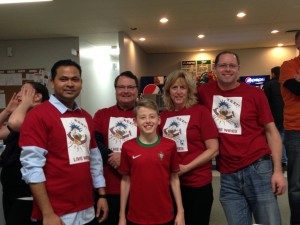 Corporate Social Responsibility is the activities undertaken by the company to operate in an economically, socially and environmentally sustainable manner. At Halton Hills Hydro, this means being a good corporate citizen, maintaining our customer's trust, benefitting our shareholder, regulator and industry as a whole. It shapes our vision as a leader in the industry, striving for best in class in all areas of our business.
The 2015 report showcases actions throughout the utility in the areas of environmental sustainability, economic stability and social sustainability.